Bo Lin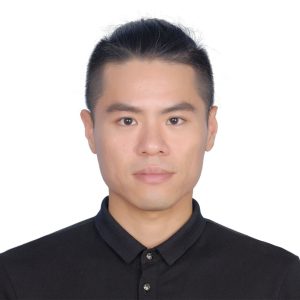 Adjunct Lecturer
Office: A405
E-mail: 391336770@qq.com
Courses
-ARCH 1102: studio 3, Landscape Architecture
-ARCH 2104: Studio 4, Urban Building
Education Background
2019 – Now
Cardiff University
Ph.D. Candidate
2012 – 2013
University College London
MSc Planning Design and Development
2011 – 2014
Huazhong Agricultural University
Master of Landscape Architecture
2008 – 2011
Huazhong University of Science and Technology
BA English
2007 – 2011
Huazhong Agricultural University
BA Landscape Architecture
Biography
Bo Lin has an interdisciplinary academic background. He obtained two bachelor degrees (Landscape Architecture and English), two Master degrees (MSc Planning Design and Development and Master of Landscape Architecture), and now he is a Ph.D. candidate specializing in Architecture.
Also, he has fruitful working experiences relating to this research including two and a half years' researching and teaching experience at Wenzhou University (working as a lecturer from 2016 to now) and Wenzhou Kean University (working as an adjunct from 2018 to now), and three years' working experience at Wenzhou Urban Construction & Investment Group Co. Ltd (working as a project manager in 2014) and Wenzhou Urban Construction Preliminary Work Project Office (working as a project manager from 2014 to 2016). Bo Lin has lectured, published and exhibited globally. He received the honor of the Advanced Individual of the Wenzhou Power Grid Construction in 2015. He participated in the project of Wenzhou Central Section Sewage Treatment Plant, Wenzhou Central Green Axis Park, Nanxi River Doumen Water Sports Recreation Park, etc. Besides practical projects, he focused on interdisciplinary research as well and he tried to break down the boundary of Landscape Architecture, Architecture, Urban Planning, Ecology, and Artificial Intelligence.
As an adjunct professor at Wenzhou Kean University's School of Public Architecture, Bo Lin is interested in the exploration of the potential use of artificial intelligence in the urban scale. Incorporating digital tools and big data offers new opportunities to Urban Image and Ecological City.
Academic Experience
Adjunct Professor, Wenzhou Kean University
(2018 – now)Wenzhou, CN
Lecturer, Wenzhou University
(2016 – now)Wenzhou, CN
Engineer, Wenzhou Urban Construction Preliminary Work Project Office
(2014-2016)Wenzhou, CN
Assistant Engineer, Wenzhou Urban Construction & Investment Group Co. Ltd
(2013-2014)Wenzhou, CN
Research Project
Y201839916 Research on Digital Urban Design Based on Artificial Intelligence: The North Extension of Central Green Axis in Wenzhou
funded by the Scientific Research Project of Education Department of Zhejiang Province,07/2018 till now. Role: Project Director
LQ19E080019 Research on Energy Saving and Optimization of Retaining Structure System of Single Residential Building in Southern Zhejiang Province
Funded by the Youth Fund of Zhejiang Natural Science Fund, 11/2018 till now. Role: Principal Investigator
2017K138 Research on the Wetland Park Planning and Design Based on Sewage Treatment: A Case of Sanyang Wetland Park
Funded by the Scientific Research Project of Housing and Urban-Rural Development Department of Zhejiang. Role: Project Director, 09/2017-03/2018
Research on the Use of Space Syntax Analysis in 3D Parametric Design
Research on the Public Spatial Organization of Oxford City Center              
Research on How to Design an Eco-community both Dealing with Stormwater Management and Creating a Vital Place                                   
Publication
-"Wenzhou Sanyang Wetland Park Planning And Design Based on the Sewage Treatment", Wetland Science & Management, Vol. 2 June 2019
-"Research on the Correlation Between Integration and Pedestrian Flow in Urban Street Space: A Case Study of Oxford", China Water Transport, Vol. 18 March 2018
-"Quantified Research on Urban Spatial Morphology and Movement", Huazhong Architecture, Vol. 11 November 2018
-"Research on Wetland Park Waterscape Construction Based on Sewage Treatment", Wetland Science & Management, Vol. 4 December 2018