Let's Charrette x INM Workshop Day Winner Announcement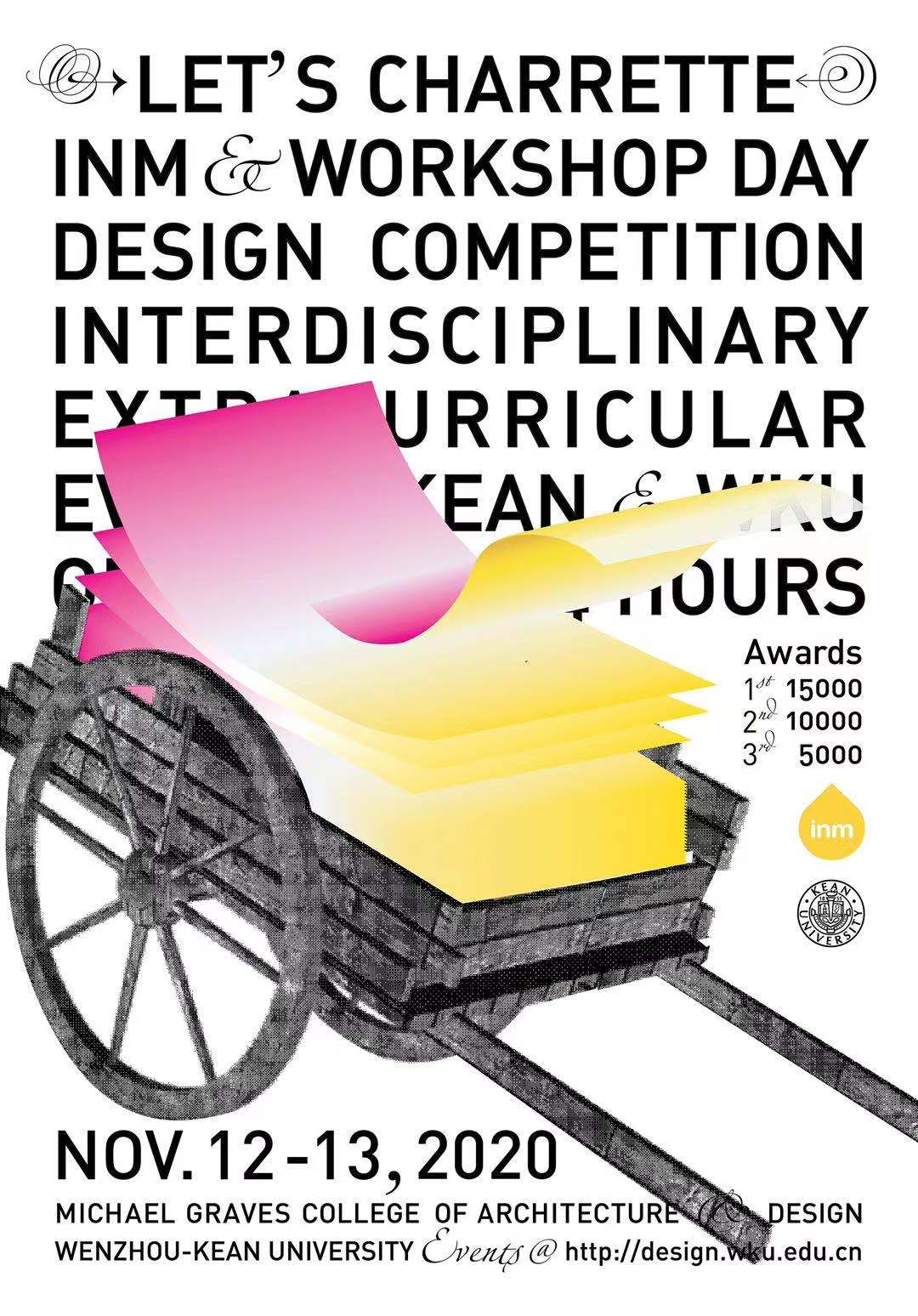 On November 12, the Let's Charrette x INM Workshop Day Interdisciplinary Design Competition was officially started in the Michael Graves College at Wenzhou-Kean University.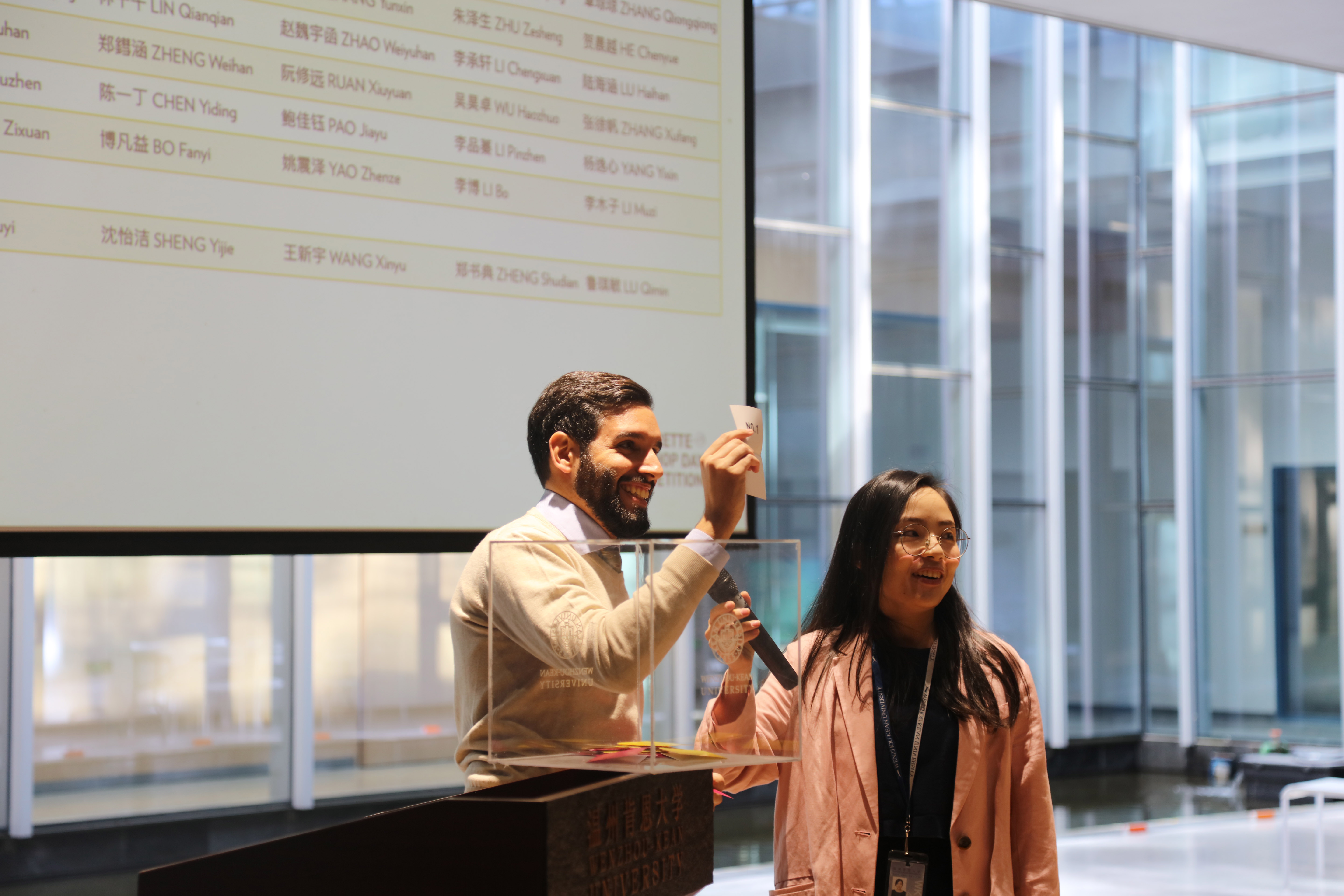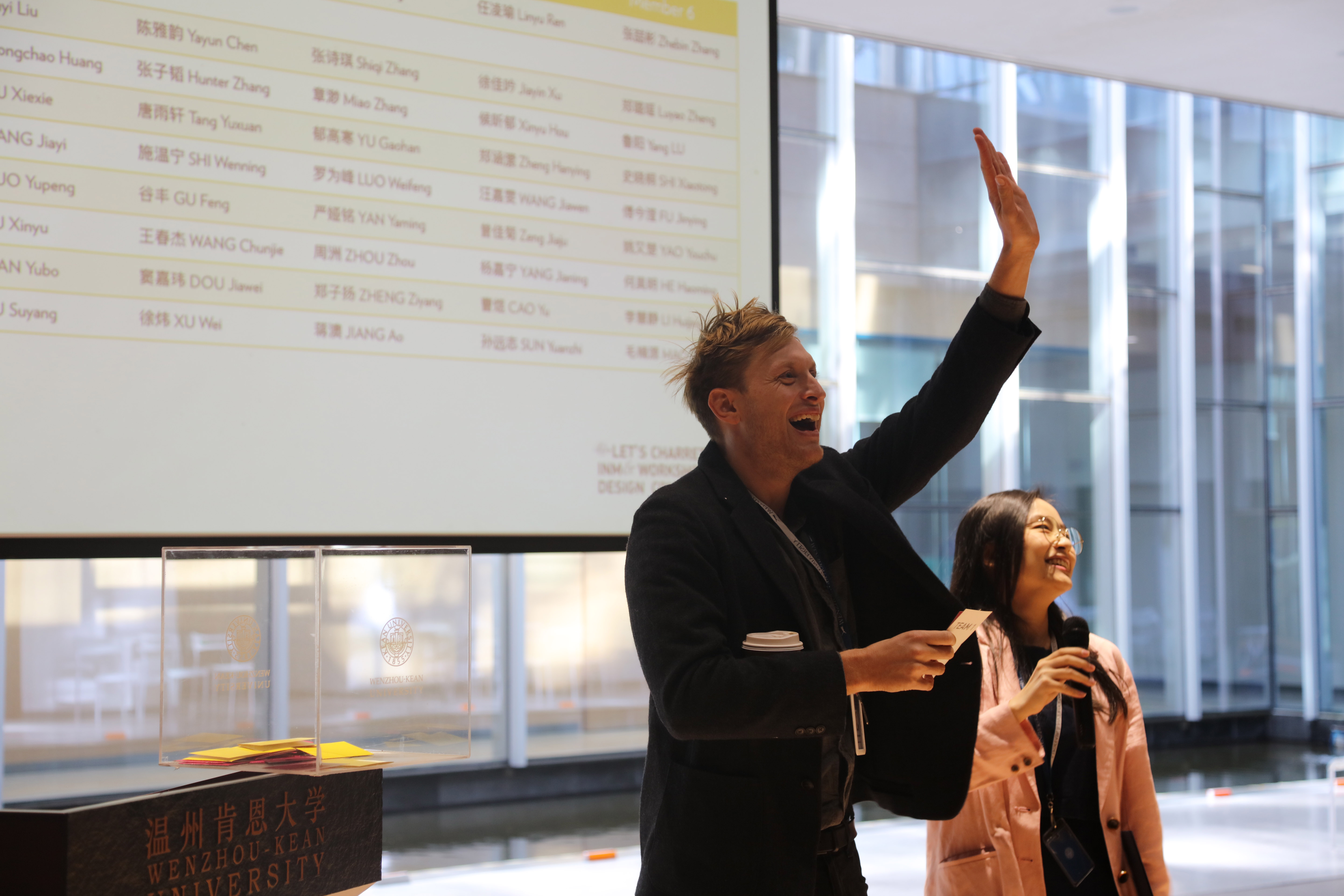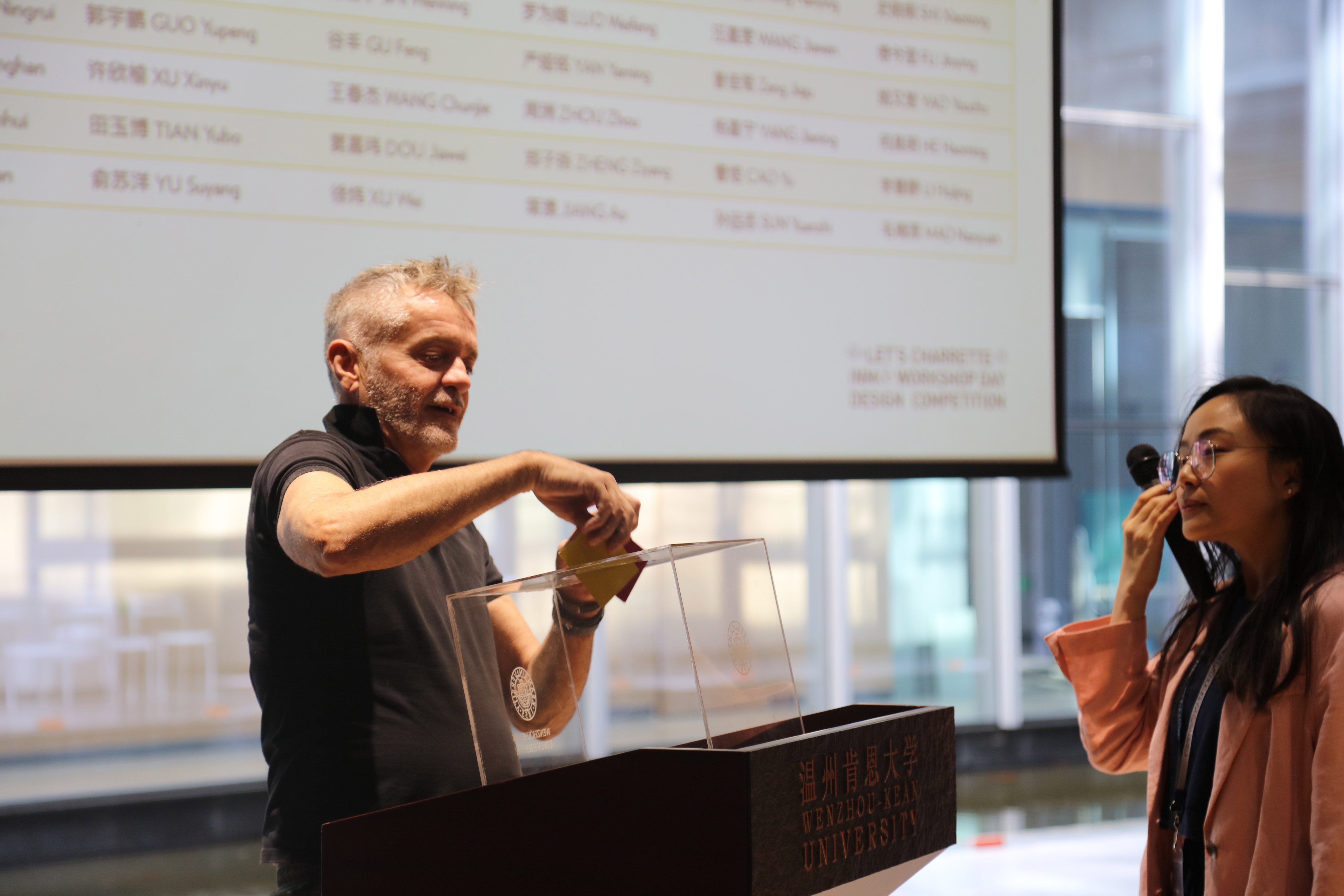 After a brief opening, the mentors drew lots to meet teams and determine the order of presentation. With the guidance of the mentors, each team accepted the 24-hours challenge of design creation.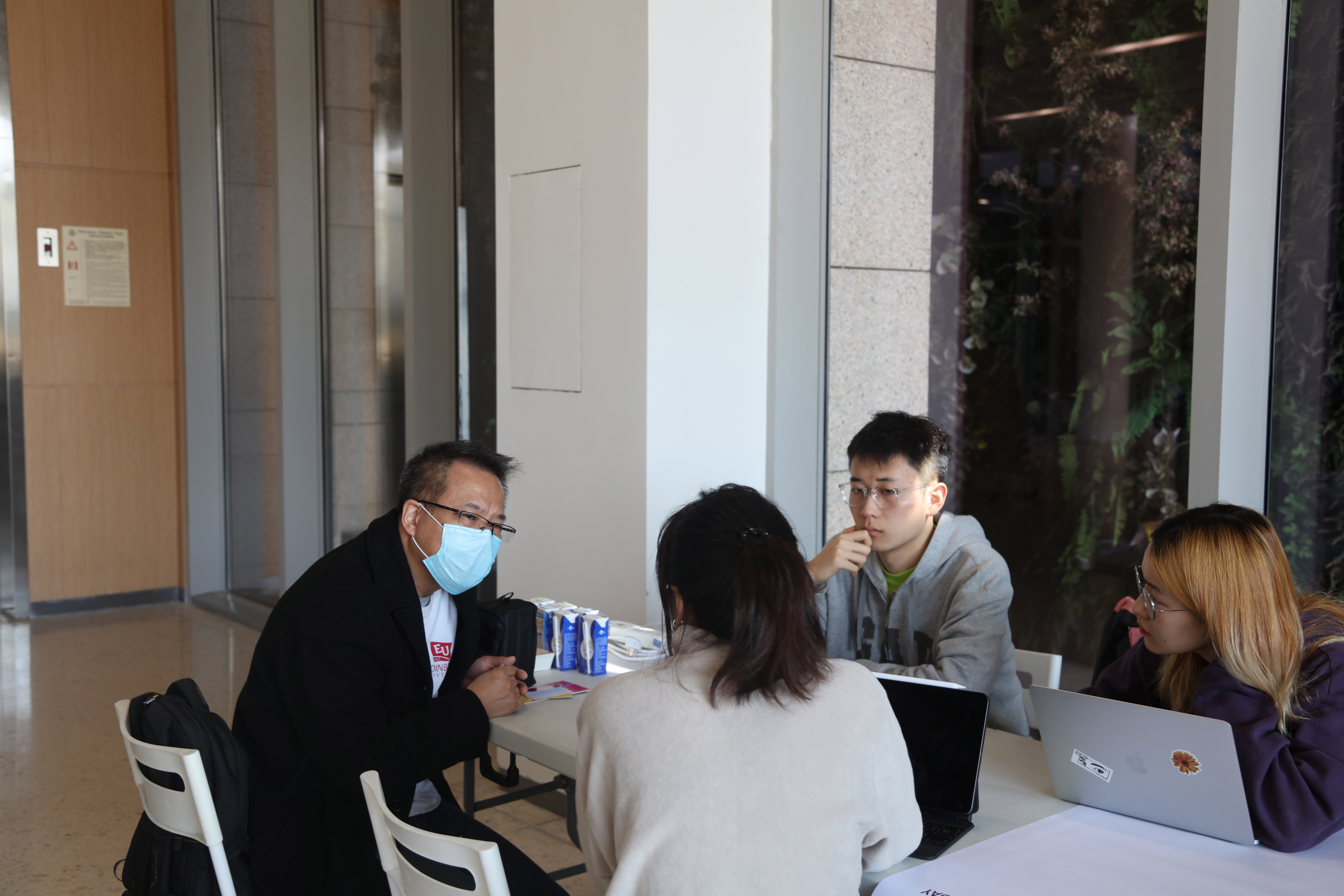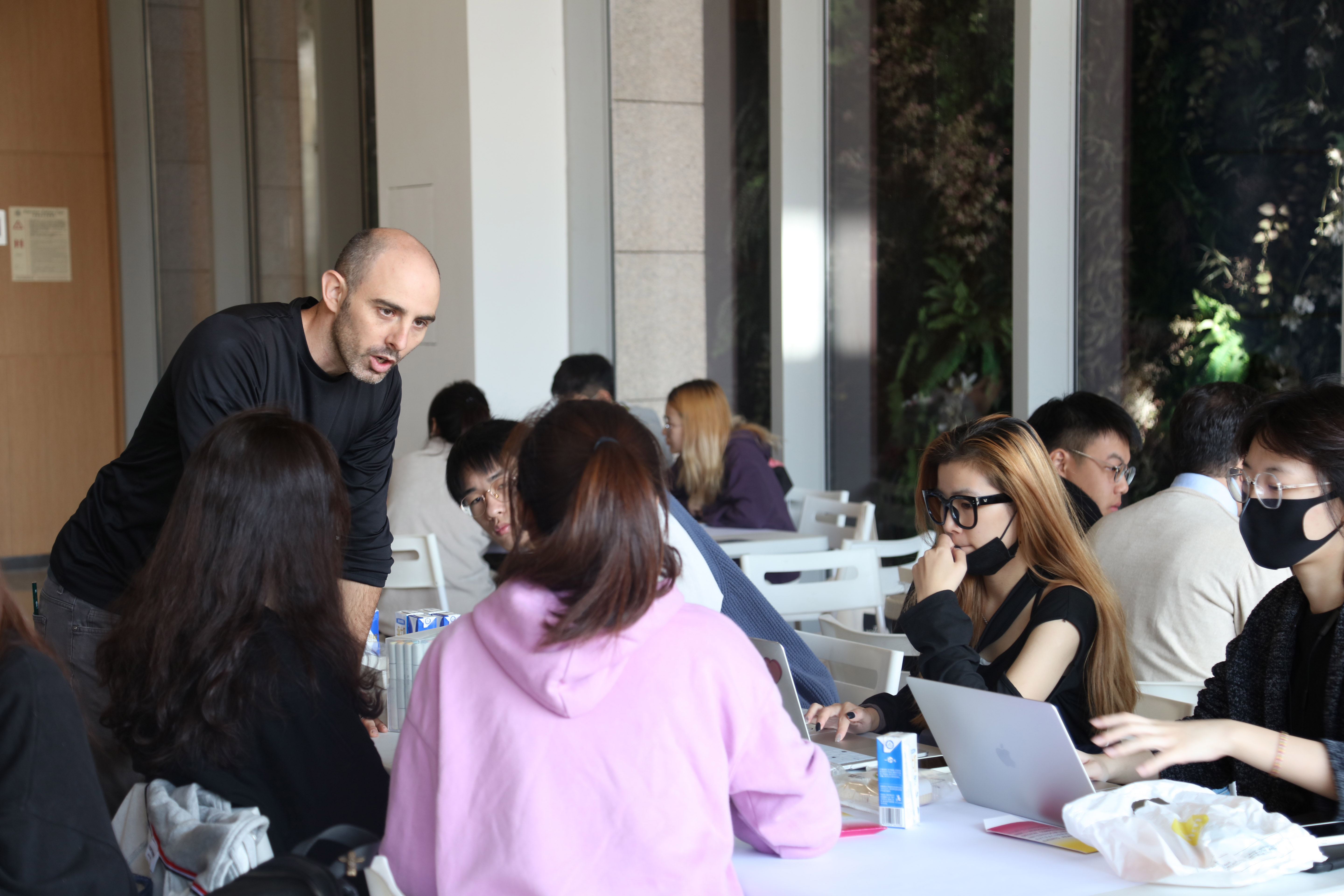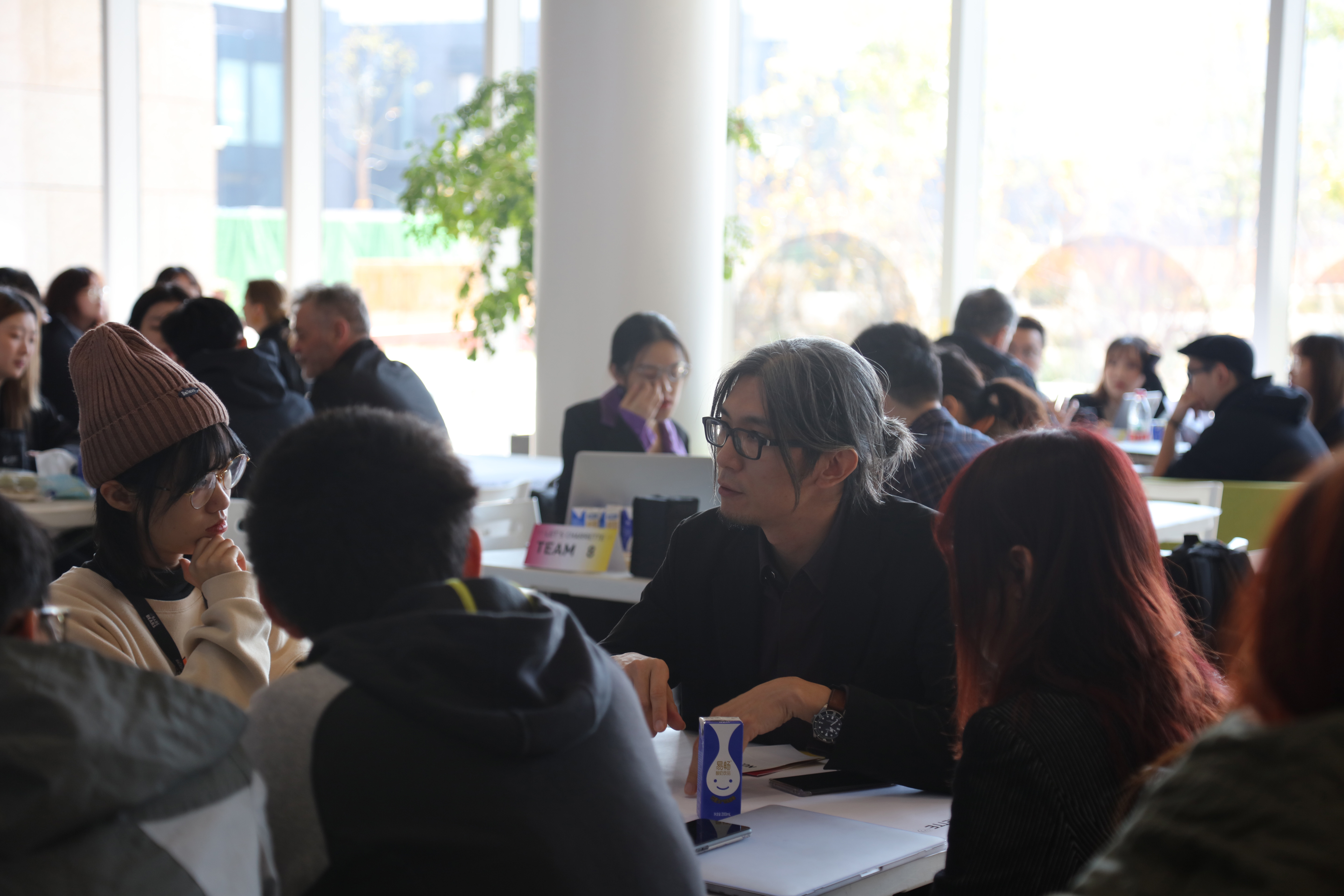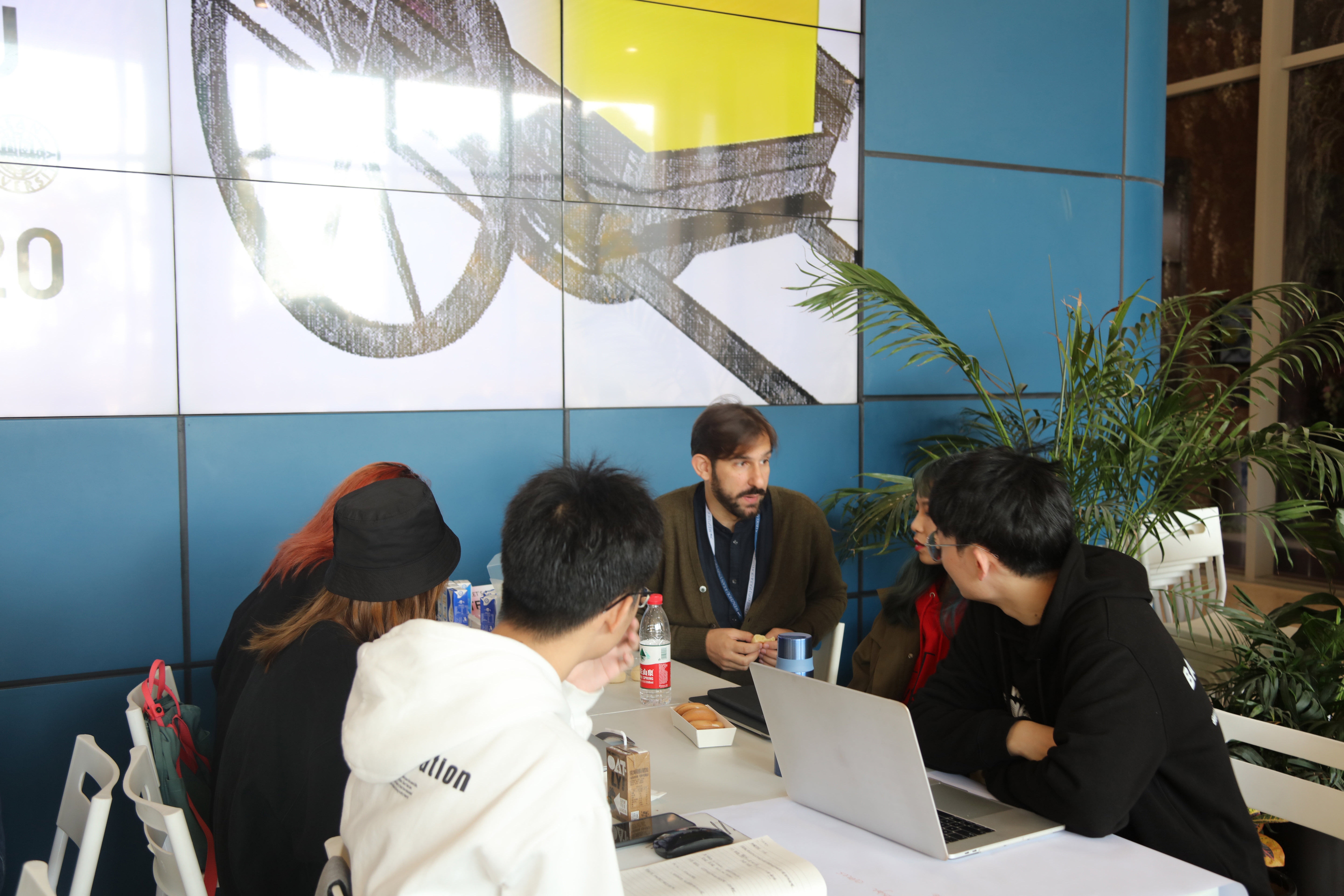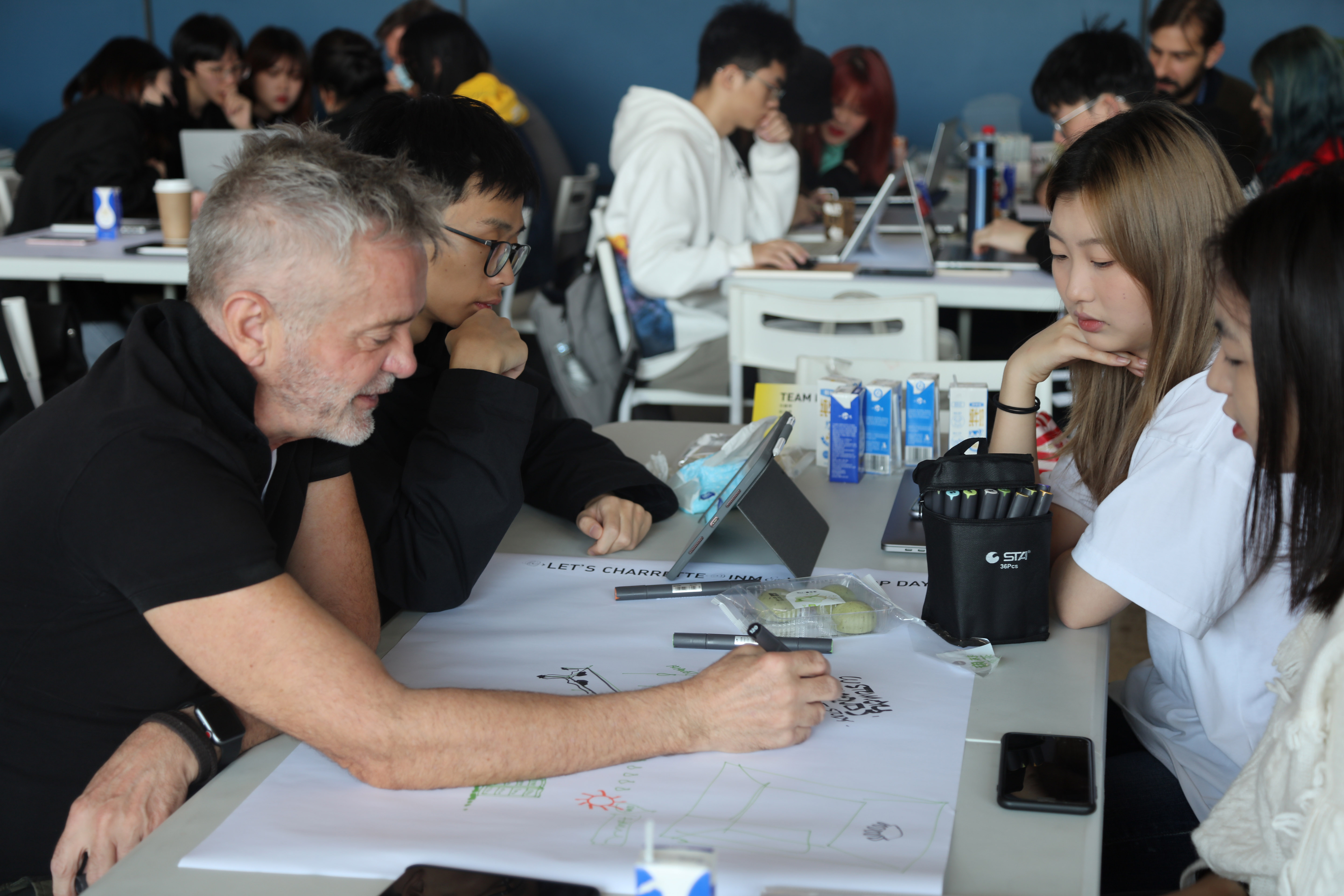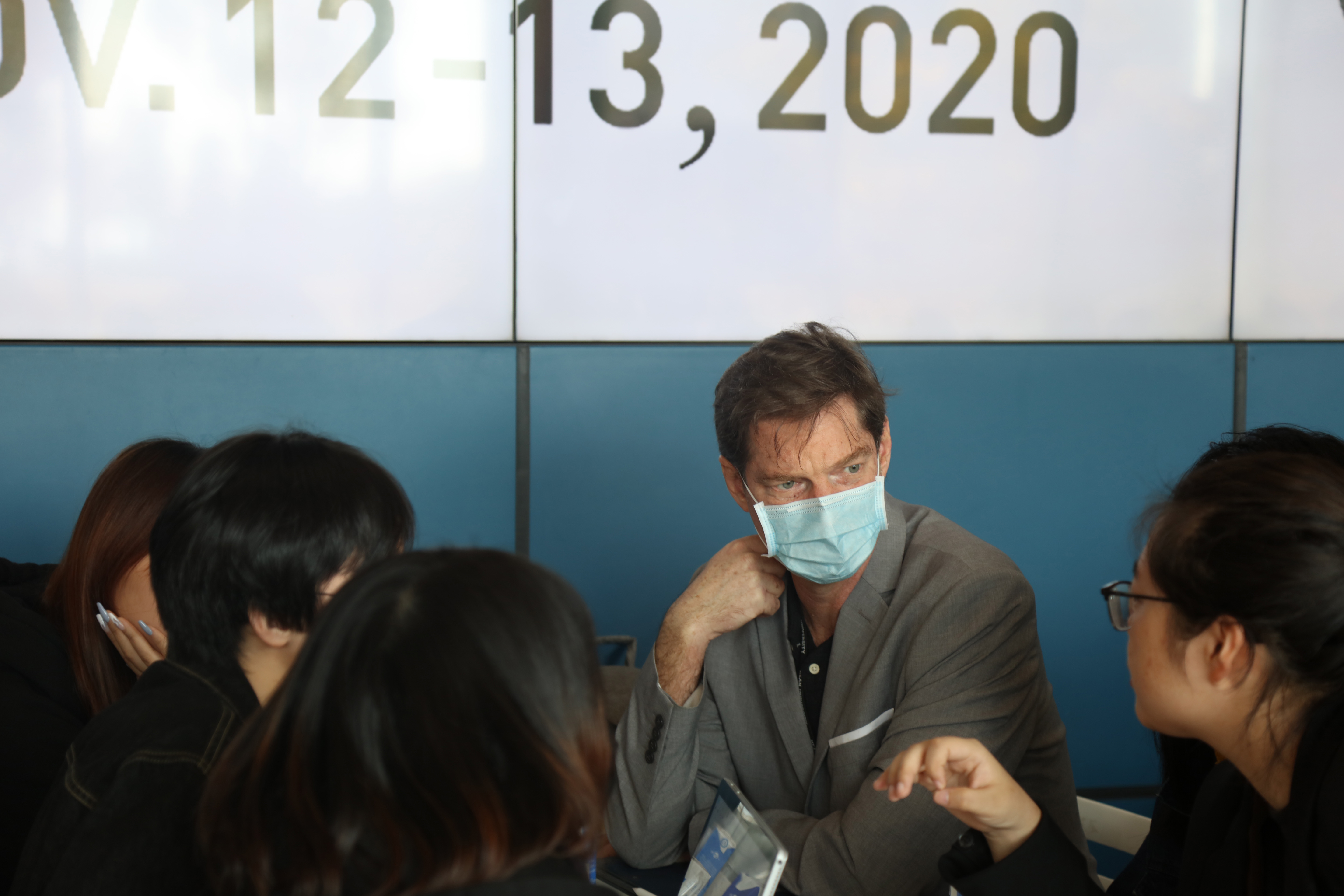 This is not only a competition, but also a rare creative collaboration. Students from different majors, such as Graphic Design, Architecture, Interior Design, Industrial Design, Computer Science, Global Business, Marketing, Finance, enjoyed brainstorming, intensively creating, and staying up late together.
In the evening, the well-known designer Bob Chen delivered the lecture One Meter of Inspiration. By telling a beautiful story involves graphics, products and space, Bob Chen shared the case study of appropriately adapting the local conditions & materials. It was such an impressive lecture that students stay there long after the Q&A session.
At 12:00 noon on November 13, workshop ended. All the teams gathered again in the CBPM C119 with their nice works. During the 7-minute speech and 3-minute Q&A session, each team demonstrated excellent presentation skills, design knowledge, imagination, creativity, and adaptability. We believe that the students have gained and improved from this event!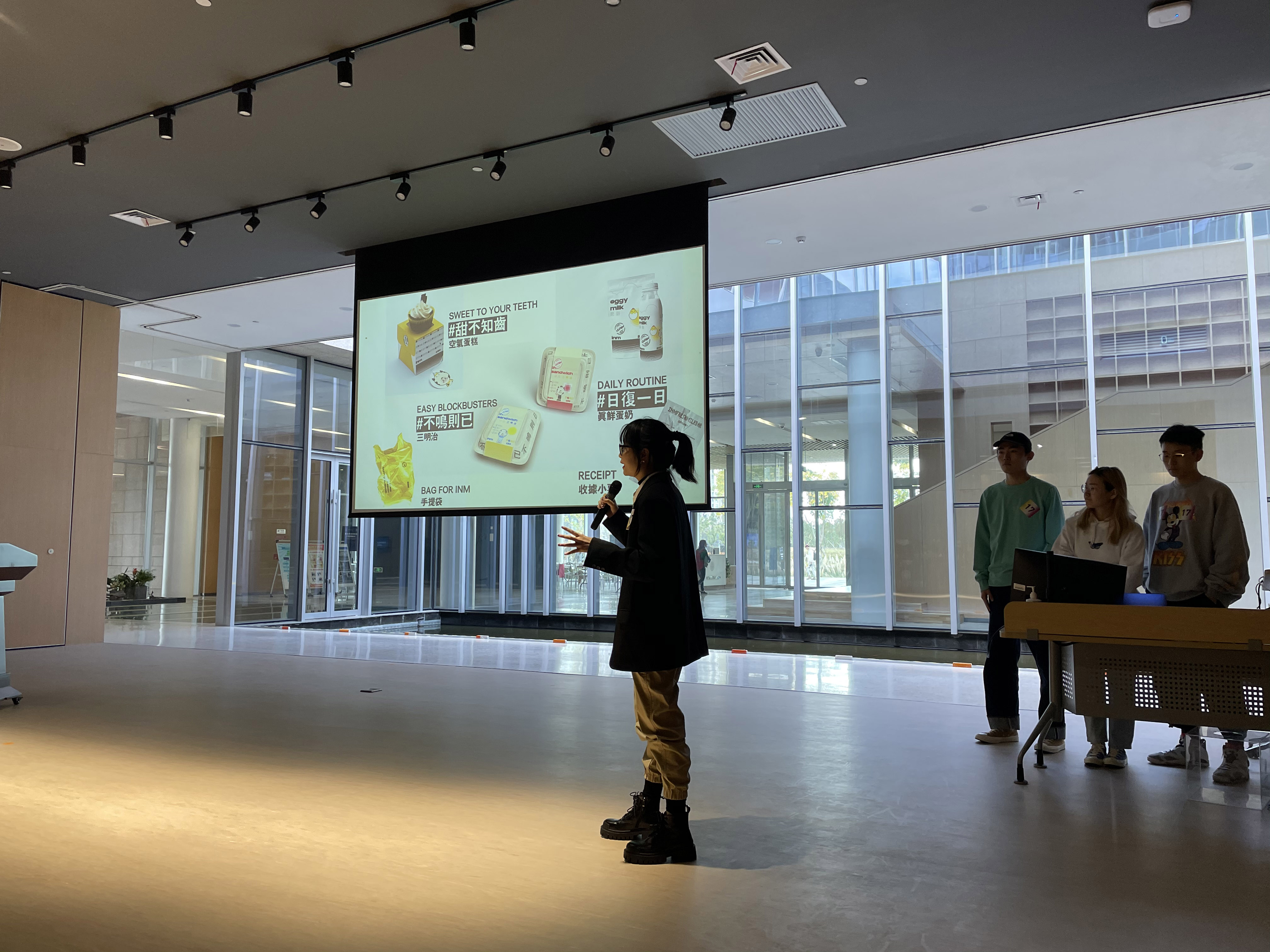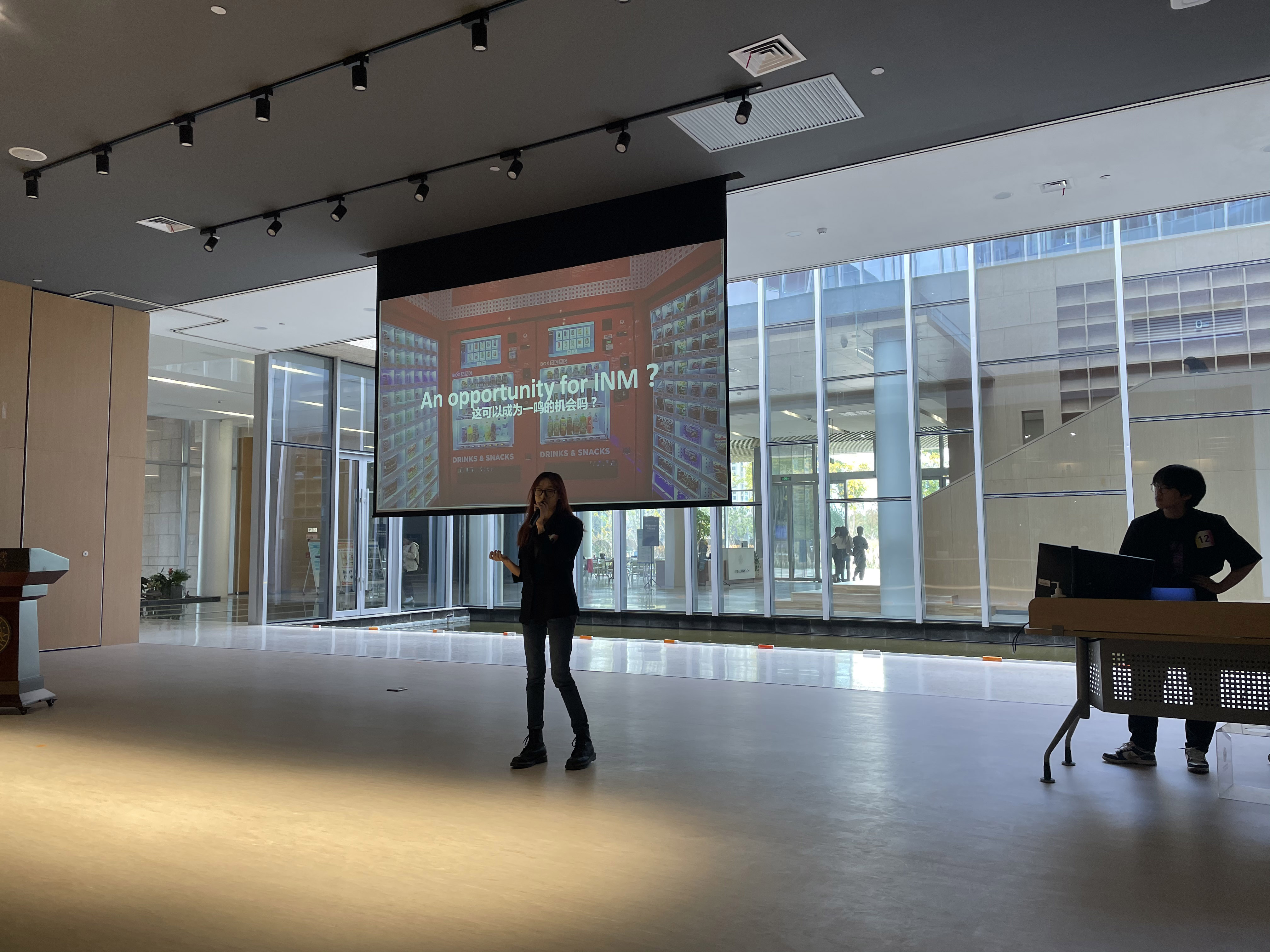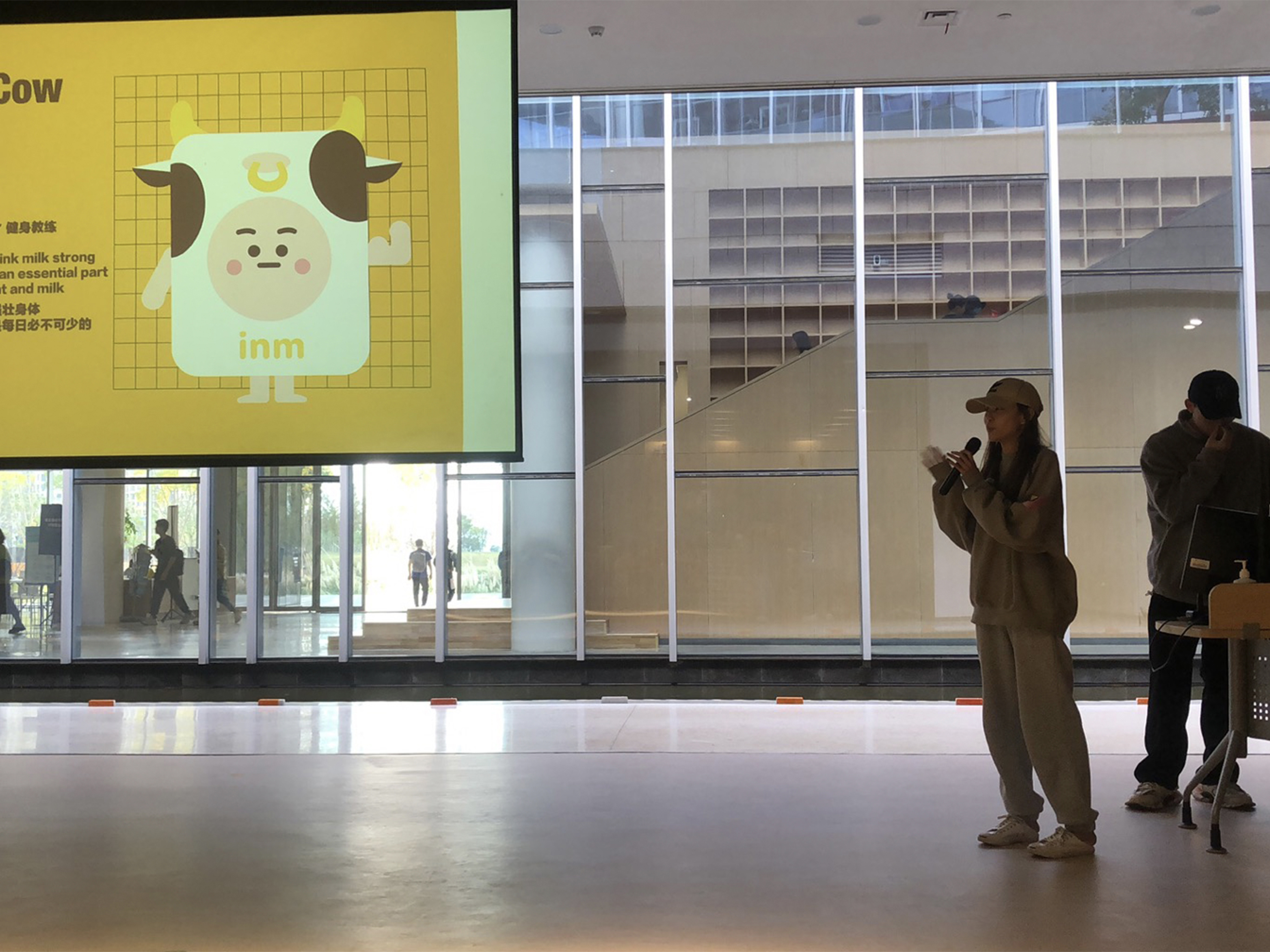 After the team presentation, jury members conducted an intense discussion. Later, Tony ZHENG, Vice-Chancellor, announced the winners with detailed comments. Finally, the Let's Charrette x INM Workshop Day Design Competition came to an end with group photos.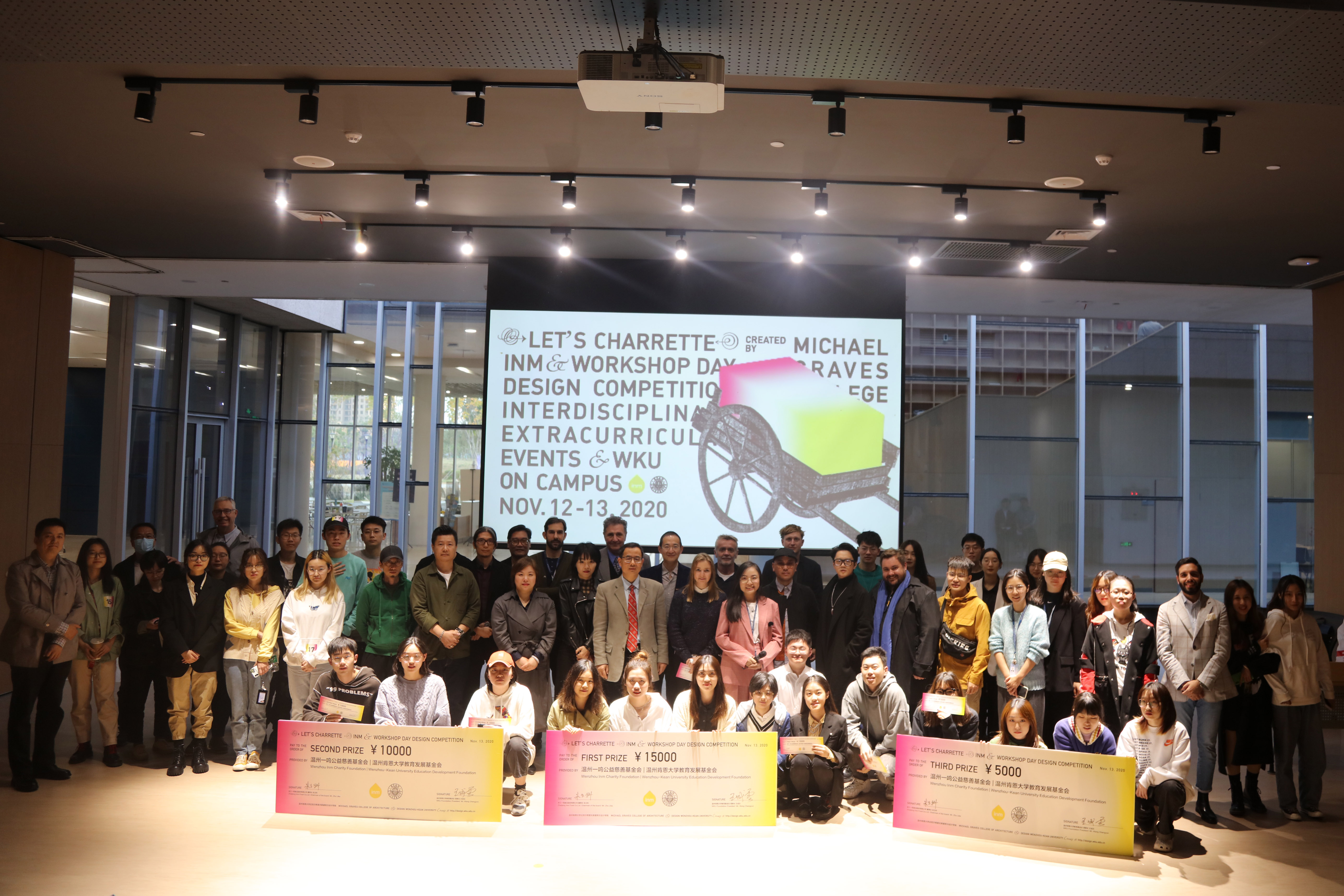 Competition Results
First Prize Team 8
Concept: Combining the 200-calorie light food concept with schools, business districts, transportation hubs, and virtual farms, the whole concept is sophisticated.

Mentor: Mengxi Cui
Students: ZHU Jinghan, XU Xinyu, WANG Chunjie, ZHOU Zhou, YANG Jianing, HE Haoming
Works: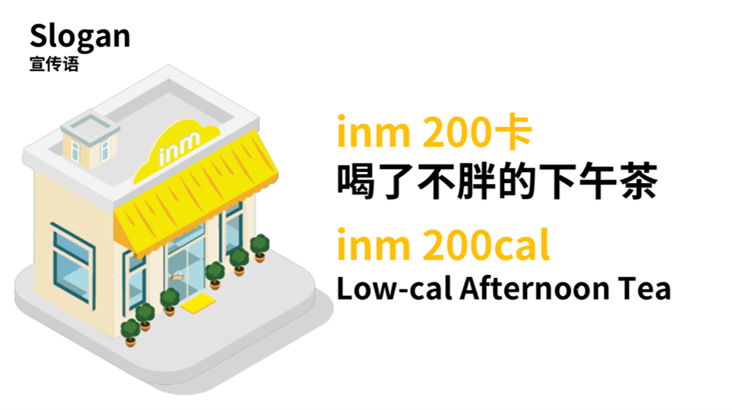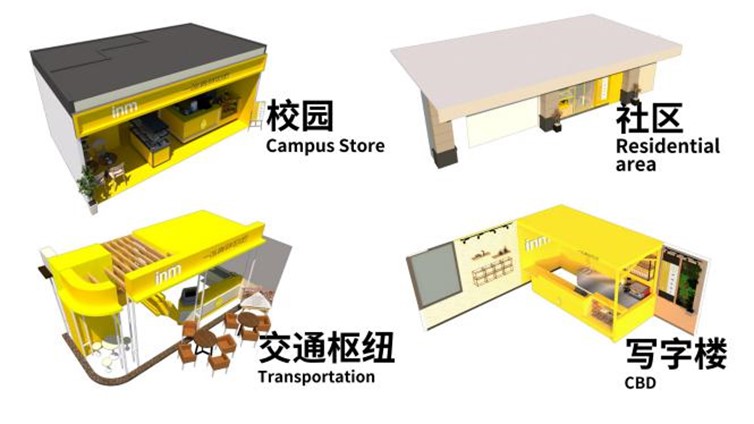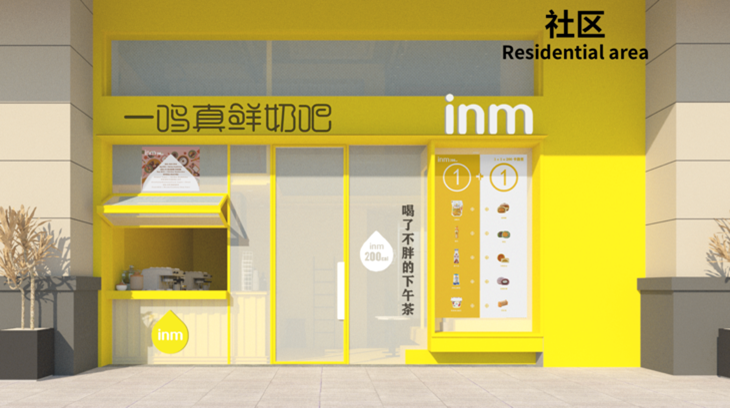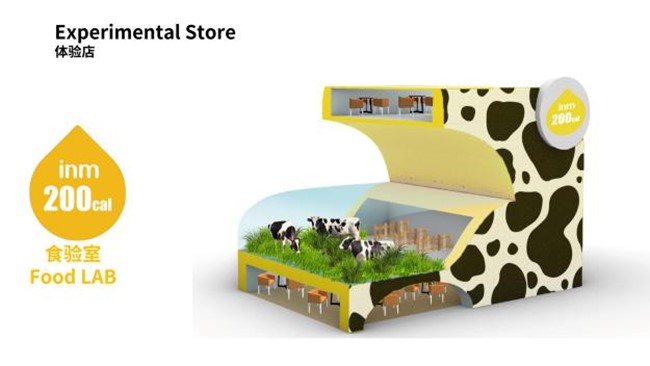 Second Prize Team 3
Concept: The self-service milk machine is full of imagination.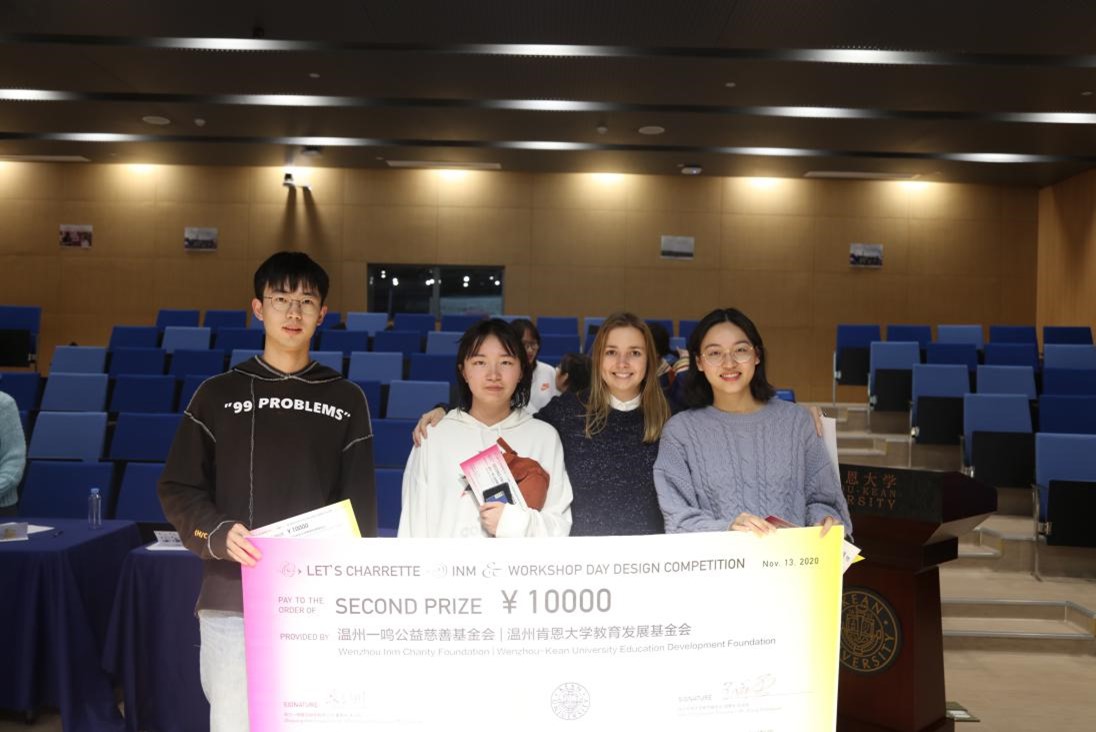 Mentor: Linnea Moore
Students: SHU Chuntao, LIU Xinyi, CHEN Yayun, ZHANG Shiqi, XU Jiayin, ZHENG Luyao
Works: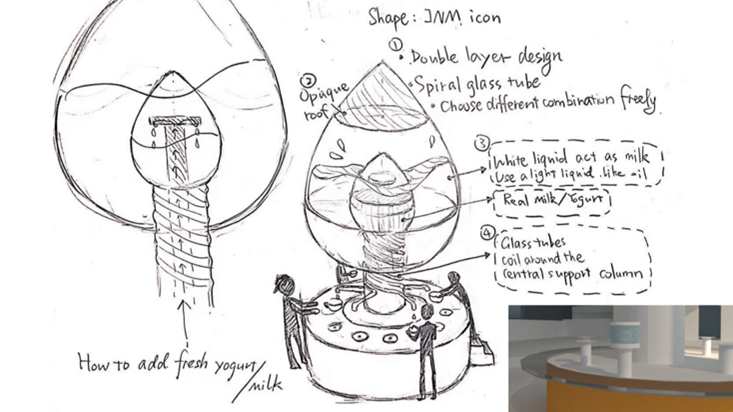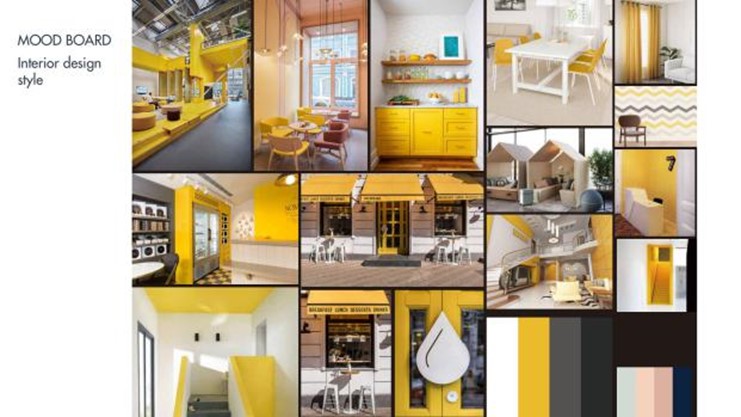 Third Prize Team 5
Concept: The visual proposal is unified with an interesting exhibition.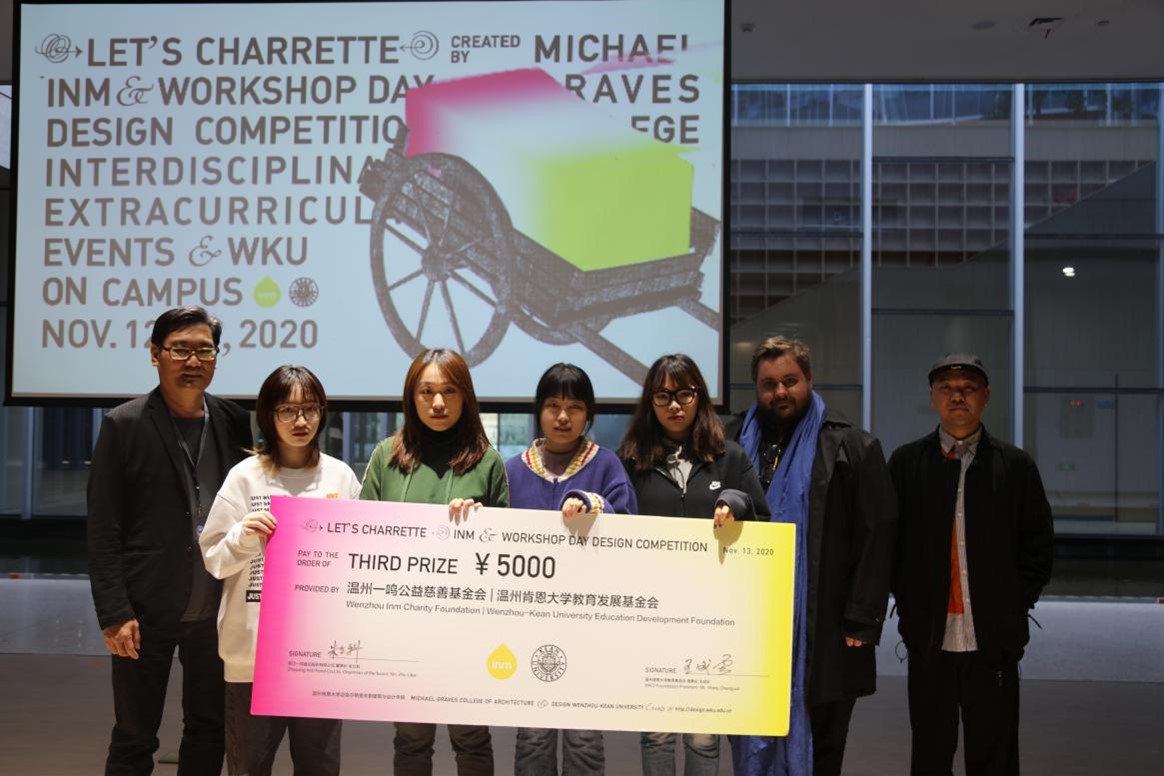 Mentor: Meng Kok Tan
Students: KANG Lu, WU Xiexie, TANG Yuxuan, YU Gaohan, ZHENG Hanying, SHI Xiaotong
Works: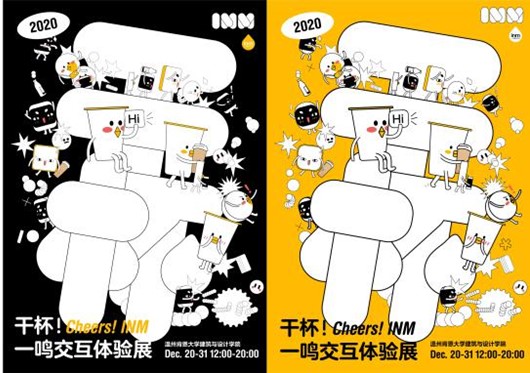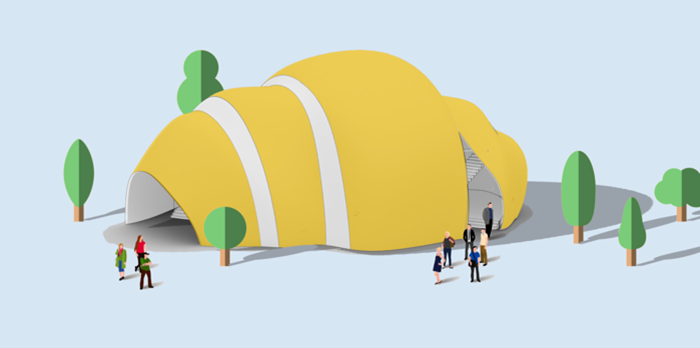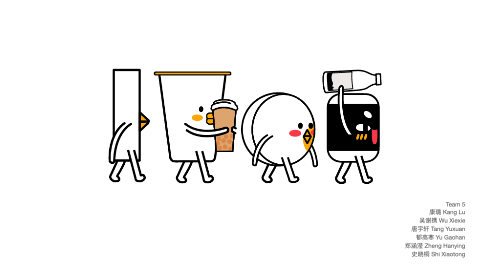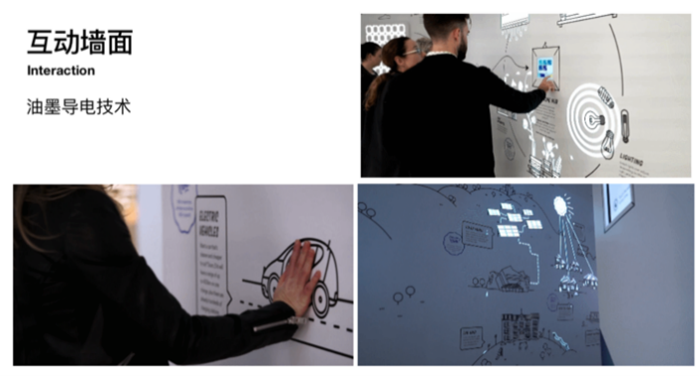 Organizer
Michael Graves College at WKU / Wenzhou-Kean University Foundation / INM Charity Foundation
Mentors
Randy Clark / Jeff Poon / Matthew Wood / Mengxi Cui / Maurizio Vrenna / Edoardo Rizzuti / Meng Kok Tan /
Graham Mckay / Linnea Moore / Evan Saarinen / Spencer Steenblik / Dong Bao / Tianyou Chen / Jiaxuan Lin / Zhenghui Wu
Jury Members
Tony Zheng, Ph.D., Vice-Chancellor, WKU / CJ, Dean, CBPM, WKU
Yaoyao Huang, Executive Director, MGC, WKU
Vincent Peu Duvallon, Executive Director, MGC, WKU
Bob Chen, Well-Known Designer
Hong Shi, INM Marketing Director
Chunxiao Jin, INM Creative Department Manager
Jack Wang & Yikun Tang, WKU Alumni
Moderator
Yaoyao Huang & Vincent Peu Duvallon
Support
College of Architecture and Design Students Executive Council / AIAS / Media Center at WKU /
College of Business & Public Management / WKU Youth Volunteer Association / Blazing Youth Community
Visual & Material Design
Yaoyao Huang / Mengxi Cui / Jack Wang / Weihao Pan / Junyan Yao / Yizheng Zhu / Yuxi Mei
Editors & Photography
Weihao Pan / Siyu Zang / Ziyu Li / Zhengcong Meng / Ziyu Li / Yi Fan LU