Randy L. Clark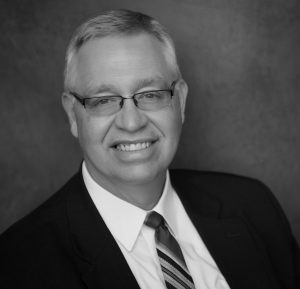 Assistant Professor
Office: GEH A405
E-mail: raclark@kean.edu; clarkr@wku.edu.cn
Website: https://www.behance.net/pereirra
Courses
Typography I & II
Concept to Print
Silkscreen
Biography
Mr. Clark's formative teenage years were spent in Japan during which the beauty, history, with the Japanese acute sense of metaphor and minimalism made an impact on him. After graduation from high school, he served as a missionary in Colombia, South America.
Upon returning, Mr. Clark resumed his design studies at the University of Utah, graduating with a B.F.A. degree. For the next 20 years, he worked with such companies as Warner Brothers, the Utah Jazz, PEP Boys, Bookcraft, the Utah Symphony, among others.
Mr. Clark completed an M.F.A. degree at Utah State University. He later would teach as a Professor at South Dakota State University. Presently he teaches at Wenzhou-Kean University.
An avid Printmaker besides a Graphic Designer, Mr. Clark's work can be found in 9 museum and university permanent collections, and has been shown in over 60 peer reviewed exhibitions. Professional recognitions include: Graphis, Communication Arts, HOW, Creative Quarterly, University & College Designers Association, the Dallas Society of Visual Communications, in addition to the South Dakota chapter of AIGA, and the South Dakota Advertising Federation. He sees his greatest achievement as father and husband.
Education Background
M.F.A. Art: specialization—Graphic Design, 2002; Utah State University
B.F.A. Art: specialization—Graphic Design, 1978; University of Utah
Employment History
2016–present Faculty, Wenzhou Kean University, tenure track
Assistant Professor
Graphic Design Print Coordinator
University Appeals Board
2000–2016 Faculty, South Dakota State University, tenured
Graphic Design Program Coordinator
Vice President of COHE (Teachers Union)
Associate Professor
1997–2000 Adjunct Professor, Utah State University, Logan, UT
1993–2000 Design Manager, Saddleman, Inc., Logan, UT
1993 Foreman, Moench Printing, Salt Lake City, UT
1992–1993 Art Director/Production Manager, NEST Entertainment, Las Colinas, TX
1984–1992 Art Director, Living Scriptures, Inc., Ogden, UT
1982–1984 Art Director, Baker/Francis & Associates, Murray, UT
1980–1982 Graphic Designer, Abbott Critical Care, Murray, UT
1978–1980 Art Director, KTVX Channel 4, Salt Lake City, UT
Professional Honors
Judge, Graphis 2019 International Design Annual Compeition, 6 member panel
Judge, University and College Designers Association 2015 National Competition
Guest Professor, Zhejiang University of Technology
Van Zante Guest Graphic Designer, Ritz Gallery, South Dakota State University
Presentation, 2018 Two Dimensional Fuyang International Forum. Hangzhou, P.R. China. "Design Inspiration"
Presentation, 2018 Hangzhou International Design Conference. Zhejiang University of Technology, P.R. China. "Design Wisdom"
Presentation, 2017 International Forum on Science & Education. Wenzhou University, P.R. China. "Comparative differences/similarities between U.S. and Chinese student outcomes"
Selrey Colloquium presenter, "Transnational Study and Student Outcomes"
Celebration of Faculty Excellence, South Dakota State University
Industry Leadership
Advisory Board; University & College Designers Association; Designer magazine.
2013–present
Chair; Educators Summit 2014 & 2015, University & College Designers Association
Advisory Board; Colombia Support Network; 2007–present
Founding member of South Dakota chapter: American Institute of Graphic Arts (AIGA);
Current board member, 2011 to 2015
Board of Directors; Brookings Area Career Learning Center; 2007–2010
Board member, Education committee; South Dakota Advertising Federation; 2005
State Vice President; COHE; 2008–10
Awards
Graphis
Gold award, Graphis 2019 Design Annual-"Angel Resonance" poster
Gold award, Graphis 2019 Design Annual-"Resonance 123456789" poster
Gold award, Graphis 2019 Design Annual-"Resonancia" poster
Silver award, Graphis 2019 Design Annual-"Impeach" poster
Silver award, Graphis 2019 Poster Annual-"Resonancia" poster
Gold award, Graphis 2019 Poster Annual-"Angel Resonance" poster
Gold award, Graphis 2019 Poster Annual-"Resonance 123456789" poster
Silver award, Graphis 2019 Poster Annual-"Resonancia" poster
Gold award, Graphis Typography 4-Design announcement poster
Silver award, Graphis Typography 4-Snack Mix poster
Silver award, Graphis Typography 4-"Student Travel to New Orleans" poster
Silver award, Graphis Typography 4-"Graphic Club" poster
Silver award, Graphis 2018 Design Annual-Graphic Design Club poster
Silver Award, Design Annual 2018-"Graphic Club" poster
Silver Award, Letterheads 8, 2017-"BYG letterehead"
1 Gold, 1 Silver Awards, Design Annual 2017-"Mona" Juried Show poster;"Student Travel to New Orleans"
2 Gold Awards, Poster Annual 2017-"Juried Student Show" poster;"Mona" Juried Show poster;note: "Mona" is featured on the cover of the Design Annual 2017
Gold Award, Design Annual 2016-"Juried Student Show" poster
Silver Award, Typography 3-"NYC Series"
Merit Award, 2016 Design Annual-"Gail Anderson announcement"
Merit Award, 2016 Design Annual-"Christmas card"
Merit Award, 2016 Design Annual-"Typography Competition"
Merit Award, 2016 Poster Annual-"Ethics in Business"
Merit Award, Design Annual 2015-"Flaming Q"
Merit Award, Social/Political posters 2015-"Choose"
Communication Arts magazine
Award of Excellence, Typography 6-"Student Travel to New Orleans"
HOW magazine
Award of Merit, Poster Design 2016-Spring issue 2016
Creative Quarterly magazine
Runner up, Summer 2016-"Student Travel to New Orleans" & "Museo Poster"
University and College Designers Association
Silver Award, 2016-Mona Poster
Silver Award, 2016-"Student Travel to New Orleans"
Gold Award & Best of Show, 2015-Classroom assignment, "Alzheimer's" by Levi James (student)
Silver Award, 2013-NYC poster series (printing category)
AIGA South Dakota chapter
Augusta College juried show, 3 gold awards-"Be Visable," juried show, three accepted entries
South Dakota Advertising Federation
Gold Addy, poster design, "Spring Van Zante Artists."
Gold Addy, poster design, "Civil War in Colombia"
Silver Addy, poster design,"Martincic poster."
Silver Addy, poster design, "Songs of Love."
Silver Addy, apparel, "Too Hawt to Handle."
Silver Addy, poster design, "Mike Perry."
Museum Permanent Collections/National
2017 El Museo Latino, Omaha NE; The Civil War in Colombia Serigraph Series
2016 University and College Designers Association, TN; Retrospective portfolio
Publications/International
Printmakers Today, Schiffer Publishing, pages 62–65; editor: Jeffrey B. Snyder; 2010
International Prints, Qijiang International Print, page 17; editor: Wuon-Gean Ho; 2009